Care home residents are particularly vulnerable to infection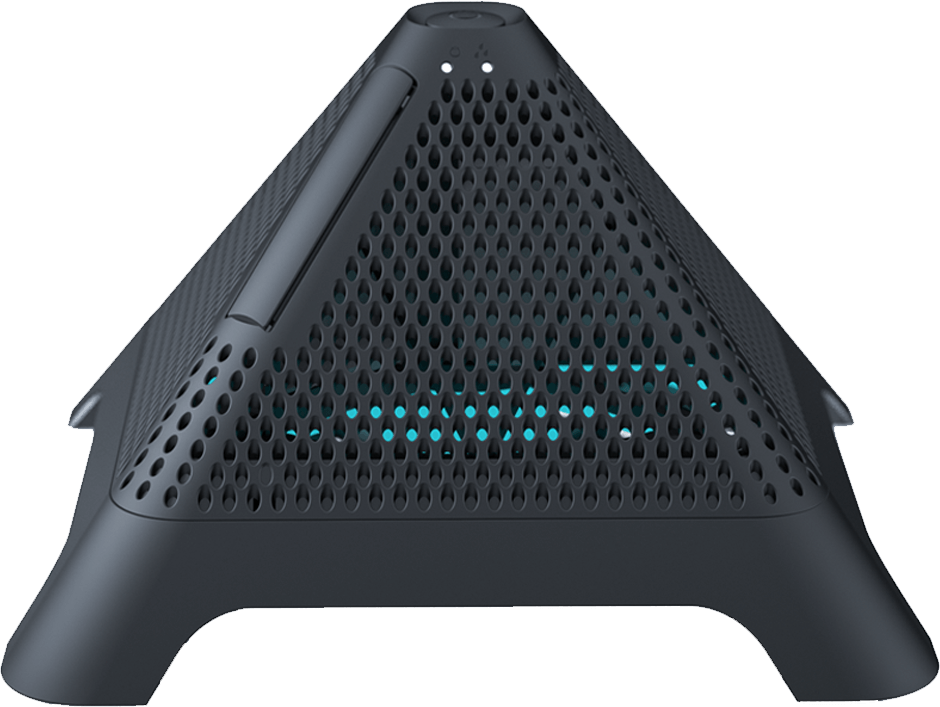 Introducing the stylish, discreet and convenient
Airora Pyramid
Only Airora destroys all germs, allergens and odours and most other pollutants and irritants throughout entire indoor spaces.
With a footprint of less than 310cm (13″) and under 20cm (8″) high, the iconic Airora Pyramid fits discreetly into any care environment and is suitable for rooms up to 80 cubic metres in volume – a typical 6m x 6m (18′ x 18′) room, making it ideal for bedrooms, bathrooms and offices. ​Rooms larger than 80m3, such as dining rooms, lounges and other communal spaces, can be serviced by multiple Pyramids or by employing Airora's high capacity wall / floor mounted products (coming soon).
Airora's patented Hydroxyl Cascade quietly and efficiently cleans all of the air and sanitises surfaces in your room 24/7. Simply plug it in, and instantly start clearing the room of germs, allergens, pollutants and smells.
Protect your residents
Nursing and care home benefits
Bringing the outside, inside
Spending up to 20 hours a day indoors, many elderly residents miss out on the benefits of fresh, clean air.
By emulating nature, Airora recreates that fresh and clean outdoor feeling we all love, indoors.
Preventing cross-infection
​With many residents having underlying conditions and weakened immune systems, they are at significantly greater risk from harmful viruses and bacteria.
Airora decontaminates all of the air and surfaces, providing real-time protection against person to person airborne infection.
​Improving indoor air quality
Nursing and care homes in urban areas face high levels of outdoor air pollution contaminating the air indoors.
Fast-acting
The UK's SAGE committee assessed in-room air filters and concluded that, irrespective of type, they all take more than an hour to achieve a limited reduction in airborne (and no reduction in surface borne) pathogens.
Airora's molecular cascade reaction works independently of air movement, and within minutes will kill all types of airborne pathogen throughout a room.
Odour control
​Odours from cooking and cleaning chemicals, as well as airborne traces of ammonia and other waste, can irritate breathing as well as being unpleasant.
Airora quickly and efficiently removes all types of odour, leaving the air smelling fresh and invigorating.
​Resident and family reassurance
The reputation of your facility depends on the positive experiences of patients, residents, and their families.
​​Employing Airora's cutting-edge technology can help you win the trust of your residents, family members and staff, by ensuring everyone feels safe and protected.