​Schools in urban areas are exposed to significantly higher levels of indoor air pollution
Indoor air pollution damages children's education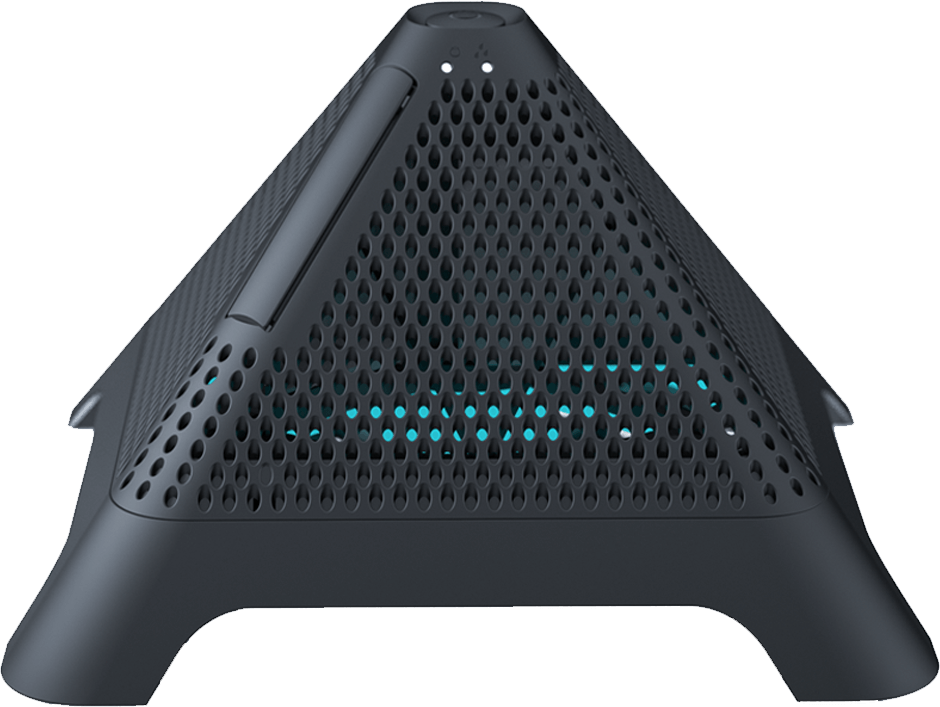 INTRODUCING THE STYLISH, COMPACT AND CONVENIENT
Airora Pyramid
Only Airora destroys all germs, allergens and odours and most other pollutants and irritants throughout entire indoor spaces.
With a footprint of less than 310cm (13″) and under 20cm (8″) high, the iconic Airora Pyramid fits unobtrusively into any classroom, nursery, or childcare facility. An individual Airora Pyramid is suitable for rooms up to 80 cubic metres in volume, such as offices and washrooms. Larger rooms, such as cafeterias, halls and libraries, can be serviced by multiple Pyramids or by employing Airora's high capacity wall / floor mounted products (coming soon).
Airora's patented Hydroxyl Cascade quietly and efficiently cleans all of the air and sanitises surfaces in the room, 24/7. Simply plug it in, and instantly start clearing the room of germs, allergens, pollutants and smells.
Protect staff and children
School benefits
Staff protected
Covid has demonstrated the dangers that staff face during an infectious outbreak, and the resulting resource challenges.
Airora protects staff from both airborne and surface cross infection during all types of  infectious outbreak.
Healthy students
School children are more susceptible to illness and missing school. They also benefit from cleaner air for growth, development, and physical activity.
Airora decontaminates all of the air and surfaces, providing real-time protection against all types of pathogen.​
Improved air quality
Schools in urban areas face high levels of outdoor air pollution contaminating the air indoors. Indoor air is typically five times more polluted than outdoor air, sadly, schools and nurseries are no exception.
Fast-acting
The UK's SAGE committee assessed all types of air filter and concluded that they all take a substantial period to achieve a limited reduction in airborne (and no reduction in surface borne) germs.
Airora's molecular cascade reaction, independently of air movement, creates a real time person to person airborne infection barrier  and kills all types of airborne pathogen throughout a room within minutes.
Bringing the outside, inside
With poor ventilation and indoor pollutants, students often miss out on experiencing the benefits of that fresh, clean air feeling.
By emulating nature, Airora recreates that fresh and clean outdoor feeling we all love, indoors — creating a positive environment for learning.