Protect your family from poor indoor air quality
Indoor air is typically five times more polluted than outdoor air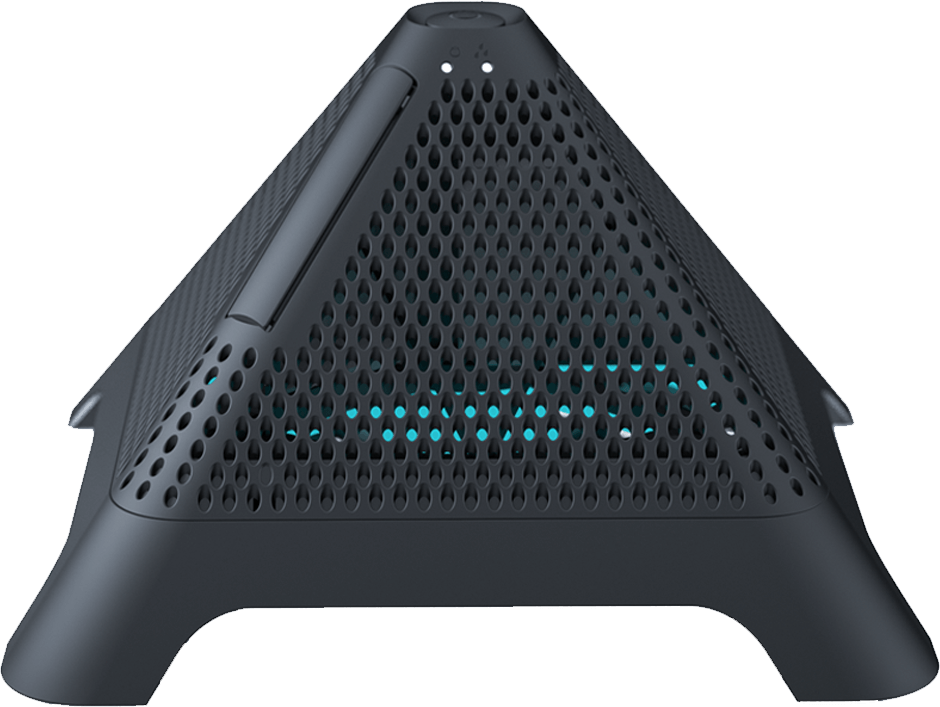 Introducing the stylish, compact and convenient
Airora Pyramid
Only Airora destroys all germs, allergens and odours and most other pollutants and irritants throughout entire indoor spaces.
With a footprint of less than 310cm (13″) and under 20cm (8″) high, the award-winning Airora Pyramid fits discreetly into any home and is suitable for rooms up to 80 cubic metres in volume — a typical 6m x 6m (18′ x 18′) room. ​Larger spaces can be serviced by multiple Pyramids.
Airora's patented Hydroxyl Cascade quietly and efficiently cleans all of the air and sanitises surfaces in your room 24/7. Simply plug it in, and instantly start clearing the room of germs, allergens, pollutants and smells.
Airora for your Home
The benefits
Improved air quality
Filters only remove germs between the input and output of the device. Therefore, the majority of the room will still be contaminated.
Family protected
Germs can easily and quickly transfer between people within close proximity.
Airora creates a molecular cascade reaction, which forms a real time person to person airborne infection protection and takes only minutes to kill all types of airborne germs throughout a room.
Whole room air and surface steriliser
Filters are not designed to sanitise room surfaces (like kitchen countertops) or remove odours.
Airora simultaneously and continuously sanitises all surfaces, neutralises allergens and removes gaseous pollution, irritants and odours!